SPECIALIST AUTOMOTIVE PRODUCTION COMPANY
Vehicle Development Corporation Pty Ltd. (VDC) is specialist automotive production company with capabilities to convert left-hand-drive vehicles to right-hand-drive with high quality standards. Our production is focused on the F-Series™ vehicles.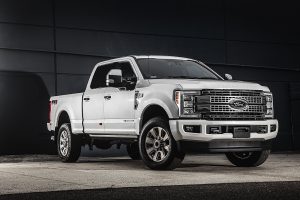 The F-Series™ trucks represent a range of light truck vehicles based on
F-150     F-250     F-350     F-450     F-550

which are sold in different configurations including full bodied pickups, cab chassis or a fully integrated unit for a specialist application such as an off-road fire truck or ambulance.
At VDC the focus is on quality and ADR compliance.
At VDC we are committed to supplying a fully complied high quality right hand drive conversion that is second to none on detail and workmanship. VDC has 20 years of experience in sourcing, importing and converting F-Series™ trucks and as the first and leading certified Super Duty™ converter in Australia, you can rest assured that our reputation for high quality and dedication is second to none.
Right Hand Drive Modification
We have purchased over 50 vehicles from VDC. They have been and are extremely good in their Quality Control and back up service,  I would not hesitate to recommend Vehicle Development Corporation as a Company to trust and rely on.

Neill Ford, Managing Director - Yellow Cabs (QLD) Pty Ltd

I have found the vehicles from VDC to be excellent, even when on rough roads and dropping off the edge of the bitumen. Being in the mechanical industry, I couldn't help but have a detailed look at the quality of the work. The conversion is absolutely faultless and is close to the original as possible.

David Westbury, Managing Director - Bayswater Diff Service Pty Ltd